ABOUT US
the great team at Belmont Dental Practice
We would like to introduce the team at Belmont Dental Practice. We believe that getting to know who you see at the dentist is very important.
So here are a few things about ourselves, Click on the links below, to find out more.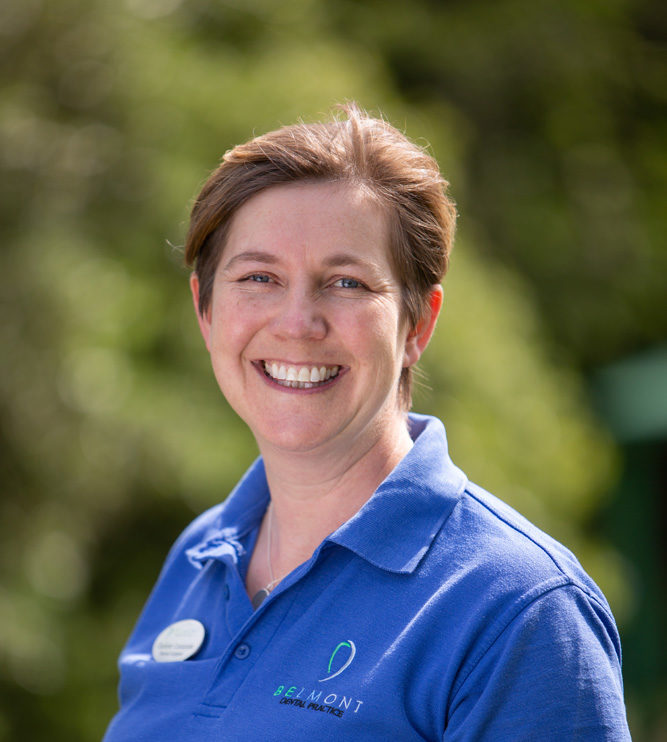 Charlotte Constantine BDS (Ncl)
Hi, I'm Charlotte.
After growing up in the south of England, I decided to do my dental degree in Newcastle and in 2000 I graduated with merit. I have been working in the North East ever since.
I have worked in general practice since I started dentistry and my path has now led to Belmont, to run my own practice. Here is where I plan to stay, creating the kind of environment that is both fun to work in and upholds that high standards that is expected of a modern dental practice.
I enjoy all aspects of dentistry, as it allows me to employ my natural need to fix things. But the most rewarding thing about the job, is the smile on peoples faces when you improve the appearance of their teeth, or when you fix things that they have previously been told is unfixable!
Over the last few years, I have been increasingly involved in more advanced cosmetic dentistry. I have a specific interest in Root Fillings and have achieved my Diploma in Endodontics.
I look forward to meeting you all and helping you achieve the smile of your dreams!
This is what my colleagues think of me!
Very approachable and supportive to patients and staff
As well as fixing teeth we see Charlotte as a DIY specialist!
GDC No. 77848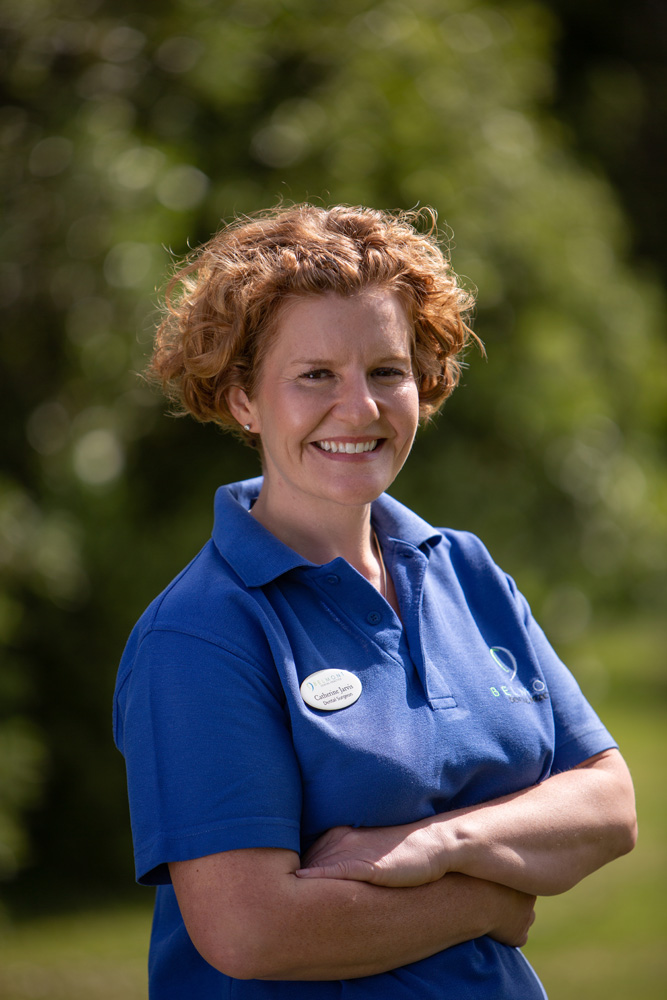 Catherine Jarvis BDS (Ncl)
Hi, my name is Catherine.
Having qualified from Newcastle dental school in 2002 I have enjoyed being a dentist and I feel very fortunate to have picked a career where I can really help people and build up lasting relationships with so many people.
I have completed an advanced restorative course to be more involved with more complex crown and bridgework.
We are always striving to increase our knowledge and improve our skills. This is both a personal mission, and a requirement from our professional governing body. We feel that being fully up to date with current practices and equipment is an essential part of modern dentistry.
When I am not busy being a dentist I like to run with my dog and am in training for a marathon! I also enjoy Pilates and I am more than happy to catch up with friends over a gin or 2!
This is what my colleagues think of me!
Has a good sense of humour, especially for a dentist!
Always cheerful and smiling, and a good advert for "pearly whites!"
GDC No. 80597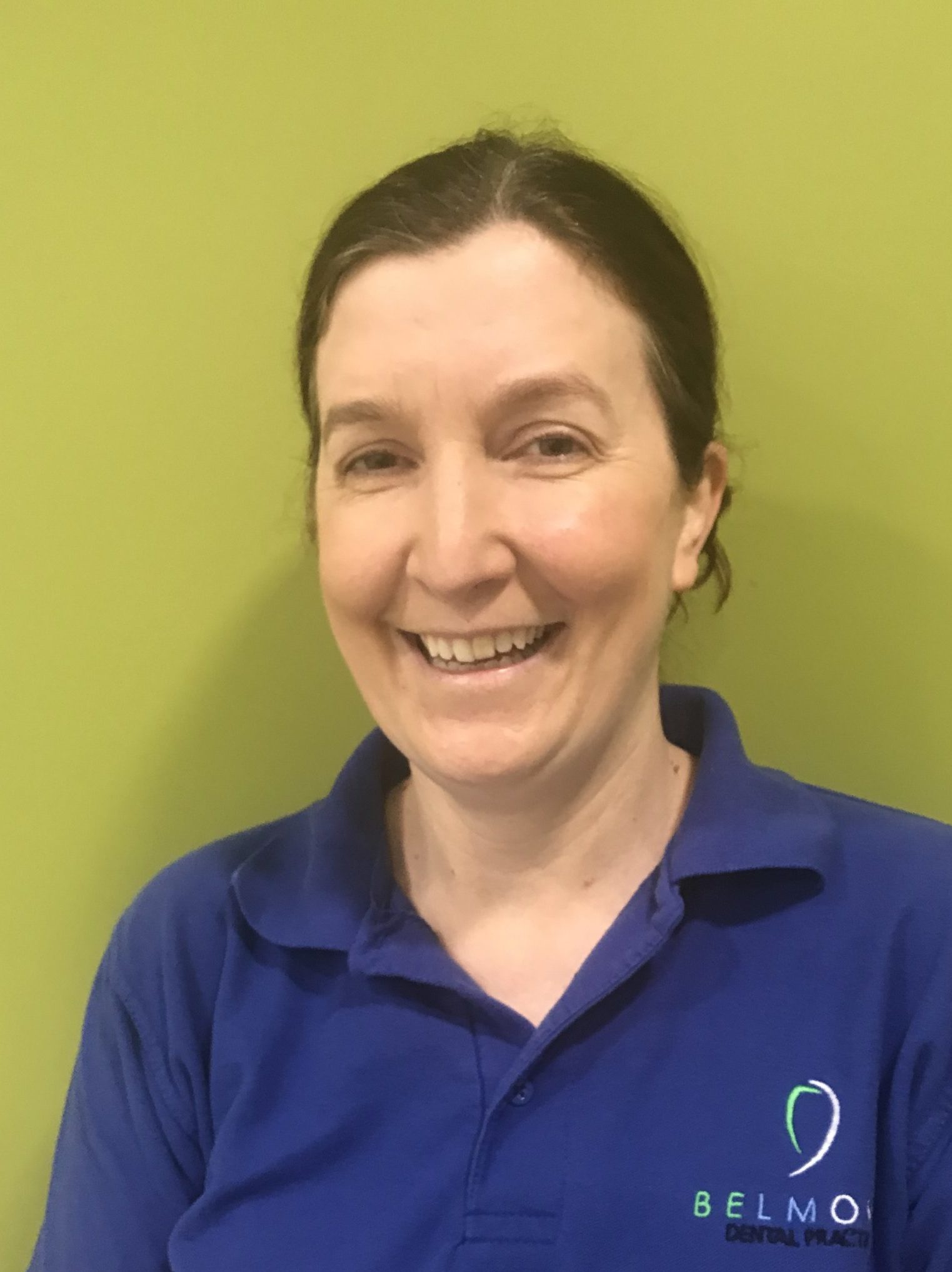 Lucy Veitch BDS (Ncl)

Hi I'm Lucy,
I grew up in Cheshire and qualified with Hons from Newcastle in 1999.
I chose to work in practice, where I enjoy meeting lots of different people. I thrive on the variety offered in general practice.
I particularly enjoy helping nervous patients feel more comfortable. Plus, I love learning and teaching and have previously mentored foundation dentists.
I am looking forwards to meeting the patients and working with you to achieve a healthy smile.
When I am not at work, I am out in the hills with my boys, playing tennis or chilling with my Cats.
This is what my colleagues think of me!
Lucy is always cheerful and is a ray of sunshine, even on the grey, winter days.
She always seems to be doing some kind of adventure sports, from fresh water swimming, to mountain biking in the hills. Where does she get the energy?
I get confused… Is your name Lucy Veitch or Lucy Tanser?
GDC No. 76471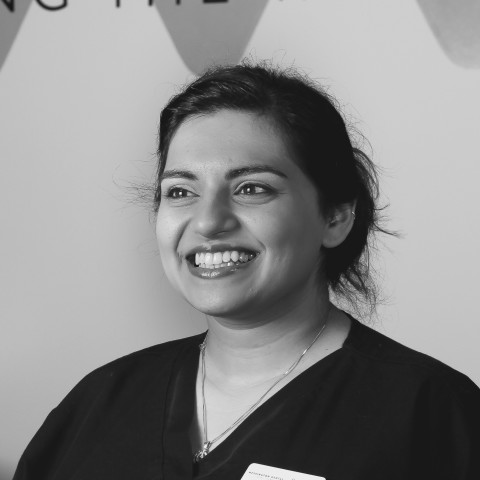 Jas Jandoo BDS, MFDS RCS, MSc in Dental Implantology

I have joined Belmont Dental Practice to provide patients with dental implants and also facial aesthetics.
I gained my implant diploma in 2014 and I place implants in several practices as well as my families' practice in Manchester.
I have 2 young children who keep me busy when I'm not at work. I try to keep a good work-life balance.
This is what my colleagues think of me!
Jas is extremely relaxed and the nurses definately find her a pleasure to work with, she is excellent at making it look easy!
No frowning on Jas' watch – now, where's that botox needle?
GDC No. 150110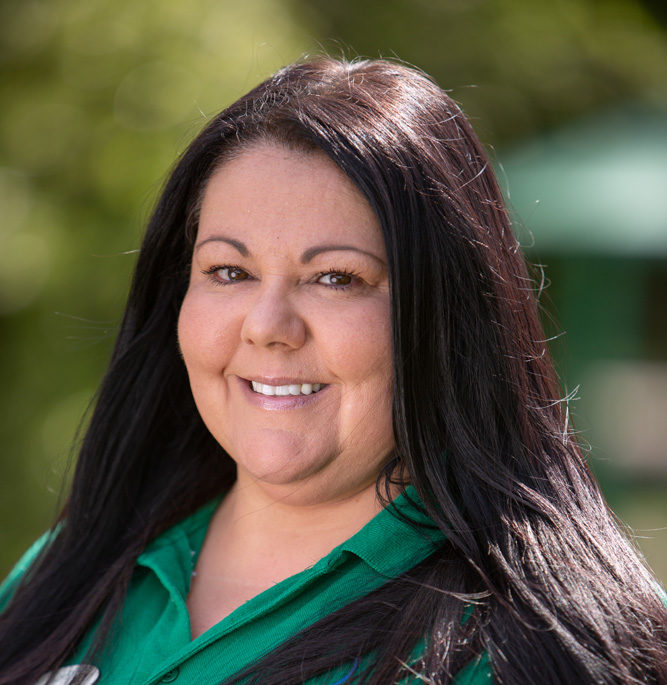 Caroline Davies
Hello, I'm Caroline.
I have now been a dental nurse for over 100 years and I love working with the general public. I think it is a challenging career, but very rewarding.
I particularly like being involved with cosmetic dentistry and implants because it changes peoples lives and gives them great confidence.
As well as dental nursing, I also enjoyed a brief spell working as a community care worker, helping people rehabilitate after hospitalisation, which I found extremely rewarding. It's always a great feeling to know that you have helped someone.
I have gained my Oral Health Education certificate. This means that I have a more direct involvement with educating patients and promoting good habits, which in turn will improve oral health. I am also qualified to assist during sedation procedures.
In my spare time I enjoy spending time with my family and taking long walks with my dog.
This is what my colleagues think of me!
Caroline is the most cheerful dental nurse I have ever worked with and nothing is too much trouble.
She is a great listener for both staff and patients. And people are always singing her praises.
GDC number: 147427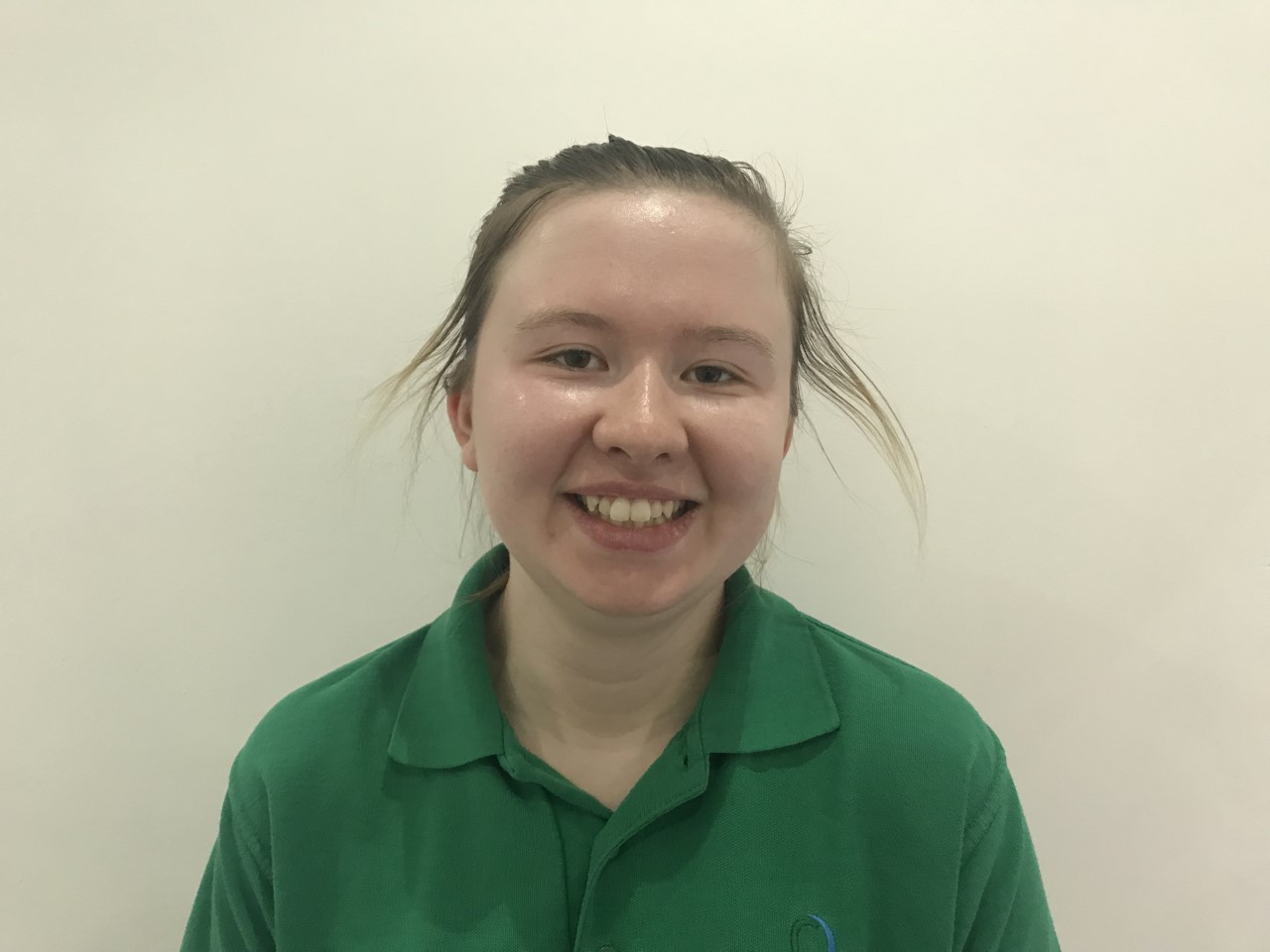 Chloe Worthington
Hello! I'm Chloe, 
Having been wanting to start an apprenticeship in dental nursing for some time, I joined the Belmont Team in July 2021.  I am currently enrolled on the Dental nurse diploma course at Durham college. I am loving my switch to dental nursing and am settling into the friendly team really well.
Out of work I enjoy walking my dog, socialising with friends and also spending time with my family.
This is what my colleagues think of me!
Chloe has come on leap and bounds with her confidence with working in a healthcare environment and working face to face with people
Chloe is very thorough and eager to learn, we are very happy to have her as part of the team and she has a very promising future ahead of her in dental nursing.  Well done Chloe!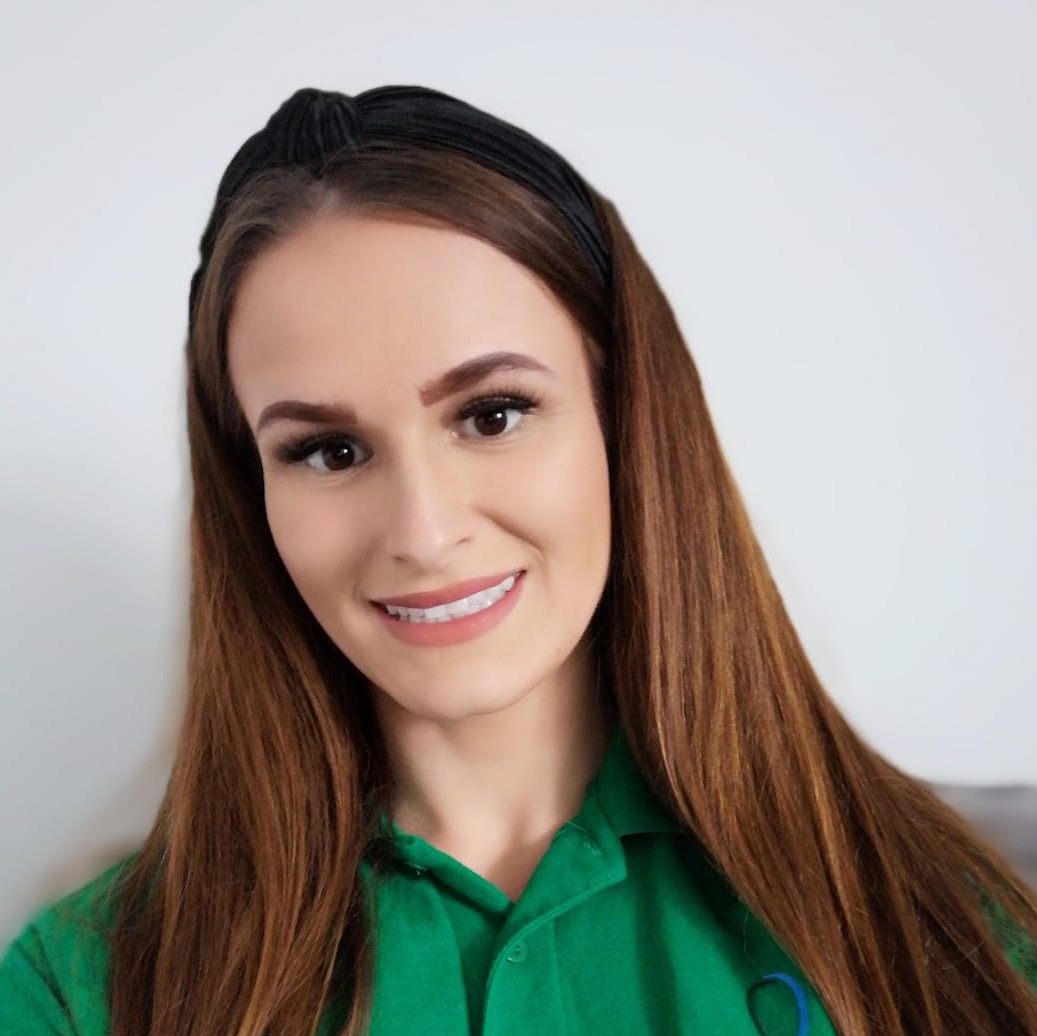 Georgina McConnell,

Hi, I'm Georgina,
I've been a dental nurse since 2016 and I love it.
I'm so excited to be working at Belmont Dental Practice, the patients and staff are lovely.
I'm looking forwards to seeing you all around and helping you with your dental needs.
This is what my colleagues think of me!
She's a whirlwind when getting things done. There is no surface unbleached, when G is around
I don't know how she does it, but she has the energy to run when she gets home!
GDC No. 280593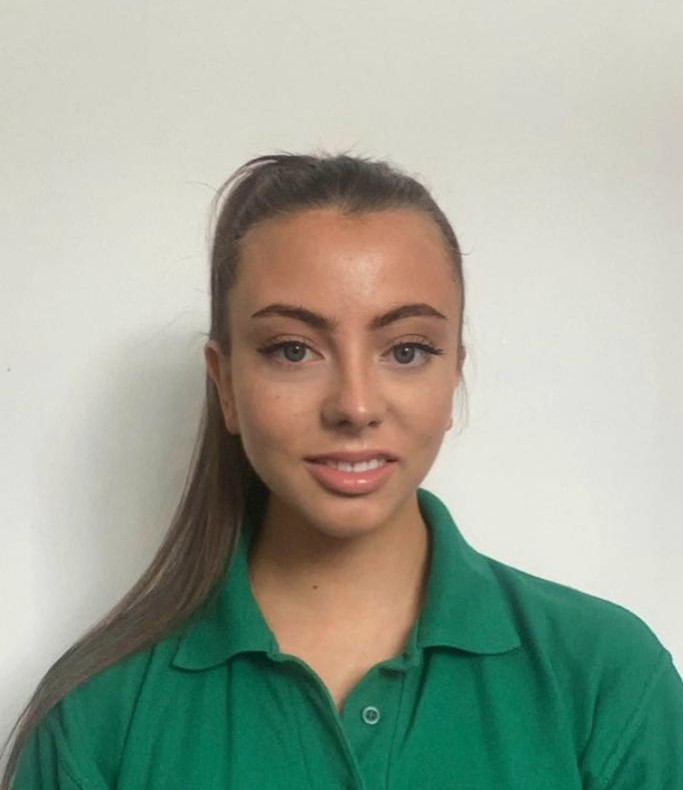 Lauren Hall,

Hi, I'm Lauren
I was excited to join the team at Belmont Dental Practice in 2019 as an apprentice dental nurse. Before coming to Belmont  I had completed an NVQ in Business administration in a local care home. This gave me a good grounding for switching to dentistry, with regard to patient care, consent and communication. I realised I wanted to work more hands on with caring for patients and dentistry has given me this opportunity.
This is what my colleagues think of me!
Lauren settled in straight away at Belmont. She is a great team player and can always be relied upon to help. She has a winning attitude and we are very pleased to have her working with us.
Lauren is also a technology whizz and so has helped us with our media by doing videos for the website and facebook page.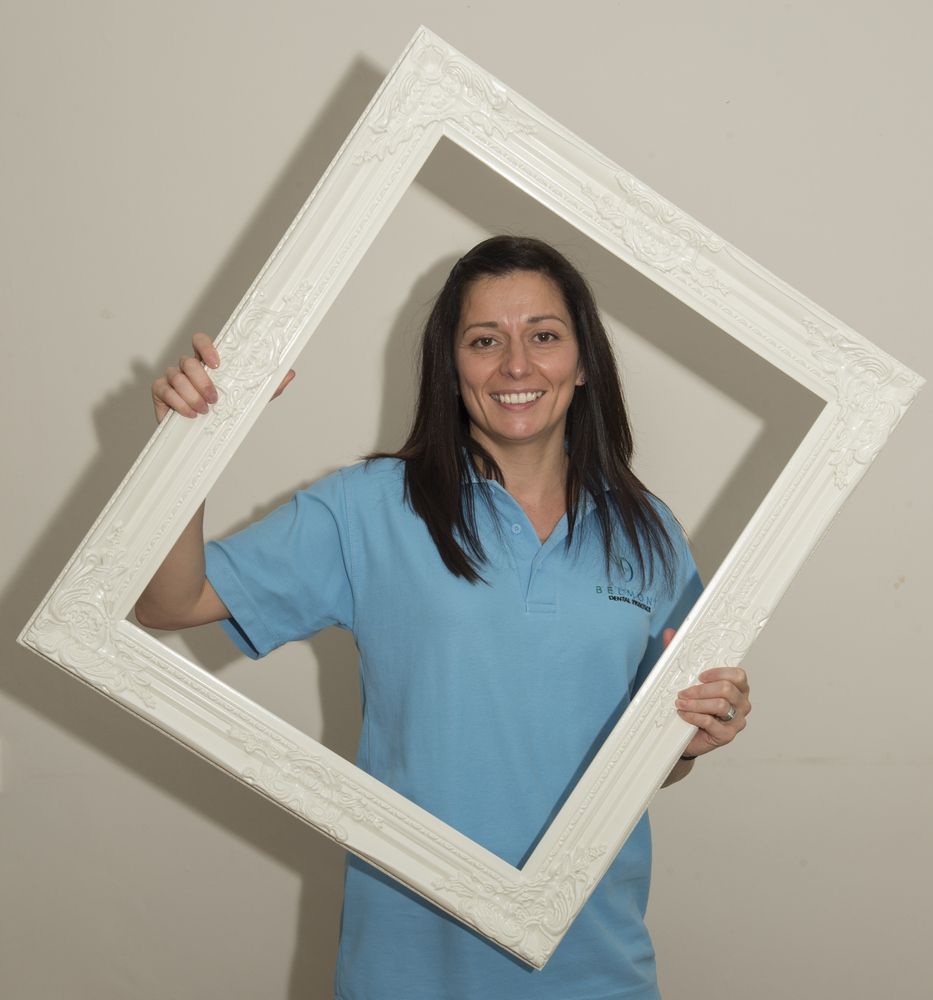 Vicky Parker
Hello, I'm Vicky
I am the Dental Hygienist here at Belmont. I qualified as a dental nurse in nurse in 2002 at Glasgow Dental hospital and then went on to graduate as a Dental Hygienist at Newcastle University in 2007.
I am a keen traveller and have been lucky enough to travel far and wide.
My most recent trip took me to Africa, Fiji, New Zealand and Australia. Next time you are in the dental chair, look up and see the world map and you can plan your own big adventure.
GDC No. 112594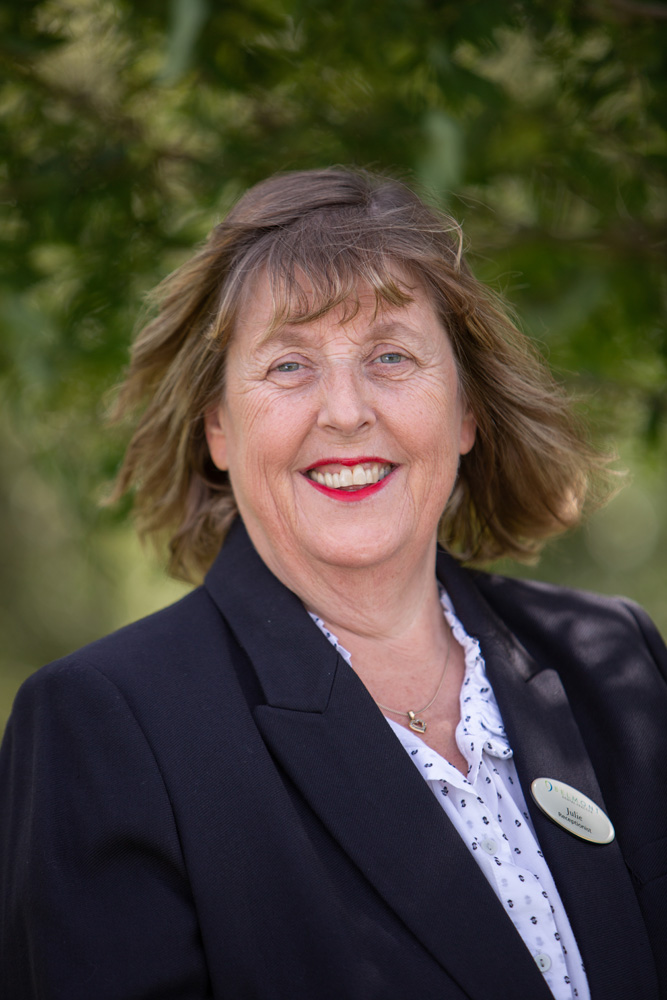 Julie Sanyang
Hello, I'm Julie
I have been working in dentistry for over 35 years, and since 2010 I have been running our reception. I love working with the public and find that my dental knowledge assists me greatly in my current role. I have recently completed a customer service and business administration qualification and am working continualloy on keeping up to date with dental regulations.
I lived and worked in The Gambia for 8 years and I ran a project with my husband to build a clinic and water well in a remote village. We held lots of fund raising events which enabled us to open a medical centre for those who have no other access to any medical support.
In my spare time I enjoy spending time with my two grandsons, who keep me young and on my toes.
This is what my colleagues think of me!
No slacking on Julie's watch, she keeps us all busy!
Very organised and goes through a lot of post-it notes!
Get In Touch
If you have any questions or queries, fill in the contact form opposite and we will get back to you as soon as we can. Alternatively, phone our friendly reception staff, to find out how we can help you today.
To receive our e-news updates, contact us with your name, email address and the message 'Subscribe to newsletter'.
Just had Zoom whitening treatment, so pleased with the results, and the two hour treatment was completely stress free, due to the relaxed, friendly atmosphere, created by everyone who works there.
On the occasion I needed to use the out of hours service, I found it to be excellent. I was able to see my own dentist, on a Sunday afternoon and had brilliant treatment.